Louisiana Chinese Drywall Ruling Sets Legal Standard At A Little Over $80 Square Foot.
The link to entire article is here: http://www.wafb.com/global/story.asp?s=12394620. Snippets of the article are below.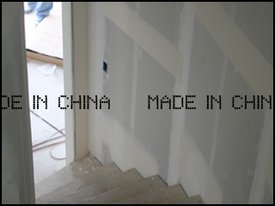 "NEW ORLEANS, LA (WWL) – A Mandeville couple said it was "a huge sense of relief" after a judge ruled in their favor in a landmark Chinese drywall case.
Tuesday, U.S. District Court Judge Eldon Fallon ruled for Tatum and Charlene Hernandez in their suit against Knauf Plasterboard Tianjin, or KPT. Knauf is a German company that manufactured the toxic drywall in China, which has now contaminated the Hernandez's home off Highway 59 between Mandeville and Abita Springs.
Judge Fallon awarded the Hernandez family $164,000 plus attorney's costs, which continue to mount. That money is to cover the cost of ripping out the walls and replacing damaged wiring and appliances.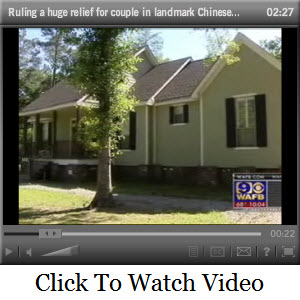 "Because of the Hernandez family," attorney Russ Herman added, "we now know what you're entitled to."
The ruling set the legal standard at a little over $80 a square foot. Attorneys representing the Hernandez family said at a press conference Wednesday, they believe that number can be applied to others with Chinese drywall.
"We believe that this is a solid decision and could be and should be predictably and reliably applied to other properties," attorney Steve Herman said.
The question now, when will the Hernandez family get the money they need to re-mediate their home? For now, they are living in the home with their two small children. "This drywall manufactured by KPT has stolen so much from us, and we're just dealing with it the best that we can," Tatum Hernandez said."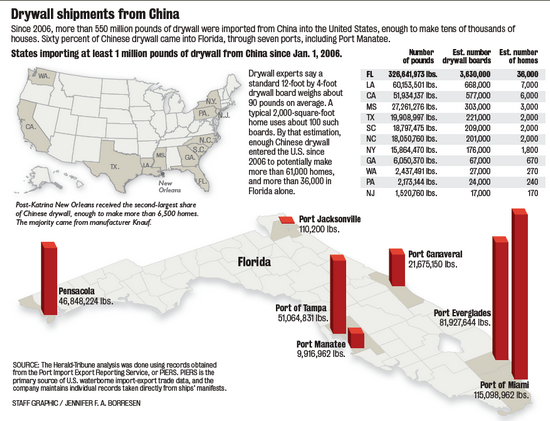 Chart Source: www.heraldtribune.com/assets/pdf/SH14821131.PDF
Tags: Chinese Drywall, Chinese Drywall Rulings, Chinese Drywall Settlements