http://www.batonrougerealestatebuzz.com/ – Baton Rouge Housing Observations: Shenandoah Estates Median Sold Price Increases Over 10% Into 2010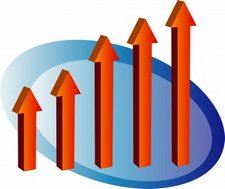 In 2010 YTD, despite a few foreclosures, Shenandoah Estates is still outpacing the majority of the Baton Rouge housing market with a 10.43% increase in median sold price. "YTD" is year-to-date.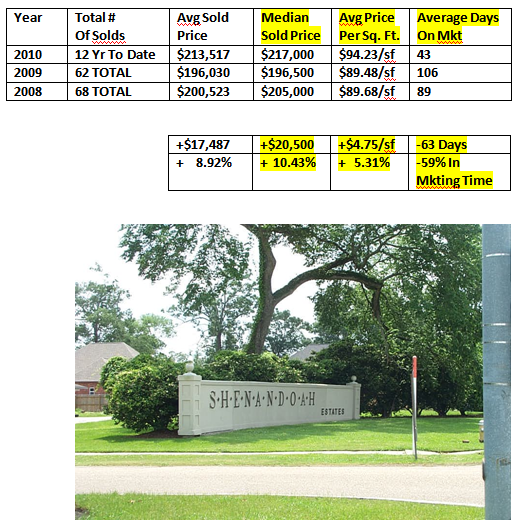 Median Sold Price Increase. In 2009, the overall median sold price was $196,500. As of this search, the median sold price has risen to $217,000 or +10.43%.
Average Sold Price Per Sq. Ft. Increase. In 2009, overall it was $89.48/sf. As of this search, the average sold price per sq. ft. has been risen to $94.23/sf or $4.75/sf, which is a +5.31%.
Average Days On The Market Decrease. In 2009, it took approximately 106 to sell a home. In 2010 YTD, it has taken 43 days to sell a home, which is 63 less days or a reduction in marketing time of 59%.
NOTE: Based on Detached Single Family information from the Greater Baton Rouge Association of REALTORS\MLS for the period 01/01/2009 through 12/31/2009 versus 01/01/2010 to 04/22/2010 For Shenandoah Estates. This information was extracted on 12/31/2009 and 04/22/2010.
Tags: baton rouge homes, baton rouge housing, baton rouge real estate, baton rouge real estate agents, baton rouge real estate appraisers, baton rouge real estate trends, baton rouge realtors, shenandoah estates, 70817, baton rouge real estate buzz