https://www.batonrougerealestateappraisal.com// – LPS Schedules Baton Rouge Foreclosed Homes Auction.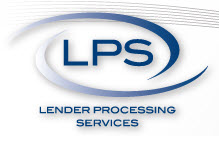 According to the Jacksonville FL Business Journal, LPS will hold an auction for Baton Rouge foreclosed homes. Click below to read the entire article. Here's a snippet:
"A division of Lender Processing Services Inc. is conducting an online auction of bank-foreclosed homes nationwide for a bid deadline on May 10.
The Jacksonville-based company, which provides technology and services to the mortgage and real estate industries, announced Tuesday that one of its divisions, LPS Auction Solutions was conducting the online auction.

The portfolio of foreclosed properties includes single-family homes, condominiums and town homes in cities such as Coral Springs and Pembroke Pines in Florida; Atlanta, Ga.; Baton Rouge, La.; Canton, Ohio and Tacoma, Washington."
NOTE: The website given is http://www.lpsauctions.com/ and there are currently no homes listed yet for the Baton Rouge, La market as of 4/21/2010.