https://www.batonrougerealestateappraisal.com// – Greater Baton Rouge Home Appraiser Offers Pre-Listing Appraisal Services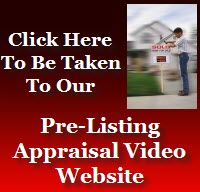 A smooth transaction is one when one has accurately represented the physical characteristics(in writing) of one's home , whether it be listing the home with an agent or selling it yourself(FSBO). "The main step is to acquire the accurate living area during the whole process of obtaining the accurate representation of one's property", says William D. Cobb, CREA who is the owner of Accurate Valuations Home Appraisal Group in Baton Rouge, Louisiana. An agent will enlist a CMA or Comparative Market Analysis for determining a home's listing price. Still, one should have with them, a precise calculation of the living area.
Also, to be on the safer side, it would be a wise decision to have a third-party measure the living area and value of the property before one signs the Listing Agreement. A residential appraiser is the best option in this case.
This has the following advantages:
When an appraisal report is done in a professional manner, it leaves a good impression on the potential buyer as it supports the price quoted as well.
An appraisal generally includes photographs, location map, accurate sketch, precise dimensions, outline of the neighborhood etc. Also, 3 to 4 comparable sales must be present adjusted to subject property.
Enlisting recommendations for repair or enhancements, if any. This listing appraisal can indicate a value for addition(s), items that require repairs, etc..
Accurate estimation of Living-Area size lends peace of mind, especially with values @ $100/sf +

In U.S, majority of real estate professionals base the price per square foot of a home on living area size. Living Area is measured from the exterior walls. All real estate professionals are to follow the ANSI Standards for Single-Family Residential Buildings (American National Standards Institute) when calculating area home sizes. In a seminar in Apex Appraiser Home Sketching Software and National ANSI Standards in Houston, TX, the ANSI instructor, who is also on the Appraiser Standards Board in South Carolina, stated that one of the most common lawsuits in Real Estate today is "misrepresentation of living area size".
Consider: A 2,000sf home is for sale, priced at $240,000. Instead of measuring the home, the living area was obtained by County Records; estimating the typical home size in that development. The home is listed with a living area of 2,000sf. A purchase agreement for $240,000 is received and is accepted. The appraisal is ordered by the buyer's lender. The sellers submit an offer on a $350,000 home in a neighboring development. The offer is accepted. However, the appraiser for the home turns in her appraisal showing 1,840sf and an appraised value of $220,800, much less than the purchase price. The sellers are asked to renegotiate the purchase price as the living area is 1,840sf, and not the 2,000sf. The sellers sue for misrepresentation of living area.
Thus, it's crucial to have one's home measured by the person listing your home. It is strongly recommended that when interviewing the person listing your home, one must confirm that they follow ANSI, that they will measure your home, and provide you a calculated sketch. Thus, a written verification of true living area is present.
Bill states that he recently performed a purchase appraisal in a South Baton Rouge Subdivision on a 2,026sf living area, for $260,000, listed FSBO. The home was marketed WITHOUT obtaining a professional opinion on the value of the home. The buyers end up with $9,000 in equity as the home appraised at $269k. So, as against a loss of $9,000 the seller should have paid $225 to get the listing appraisal done.
An appraisal helps homeowners make the best decisions like investment in homes and setting a competent sales price. Thus it is strongly recommended to have a Listing Appraisal before one lists their home.
Accurate Valuations Group
Office: 225.293.1500
Fax: 1-866-663-6065