https://www.batonrougerealestateappraisal.com// – Are Baton Rouge Foreclosures A Problem? In Villa Del Rey, Up To 40 Percent of 2010 Sales Were Either Foreclosures Or Distressed Sales.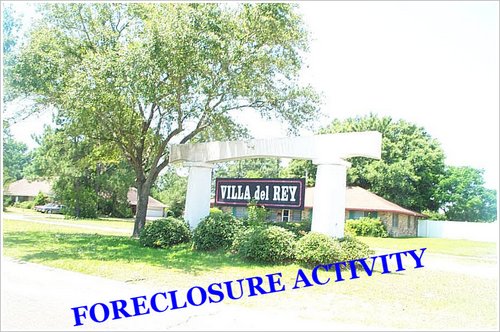 The GBRMLS indicates 25 total home sales in Villa Del Rey from 1/1/2010 through 9/9/2010. Sales prices have ranged from 74,900 up to $190,000.
Villa Del Rey Sold Price Per Sq. Ft. Continues To Decline Since 2007 Highs
2006: $70.33/sf
2007: $73.35/sf
2008: $69,24/sf
2009: $68.39/sf
2010: $65.36/sf
Of those 25 2010 sales, MLS reports 9 were REOs or foreclosures and 1 was a deep discount distressed sale, meaning that approximately 40% of 2010 solds were distressed in nature.
NOTE: Based on Detached Single Family Solds in GBRMLS, information from the Greater Baton Rouge Association of REALTORS\MLS for the period 01/01/2010 through 09/09/2010 for Villa Del Rey. This information was extracted on 09/09/2010.