http://www.facebook.com/ascrebuzz – Prairieville Home Appraisals Reports On Les Chenier Subdivision 2011. So far, only one (1) home sale in 2011, a foreclosure for $155,000.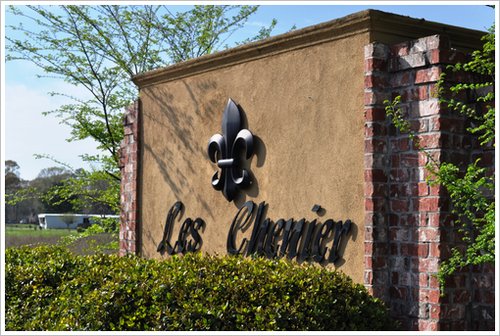 I had a local real estate agent contact me last week asking for a update on Les Chenier Subdivision as there really hasn't been much home sales activity in this development, but a development that has experienced some REO or foreclosure activity.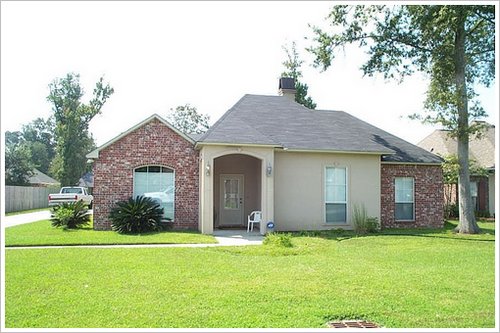 This development has puzzled me for several years as to how it climbed so high in home prices after Hurricane Katrina for these smaller homes. The Median Sales Prices from 2005 to 2010 climbed and then rightfully so corrected from $167,000, $186,000, $191,000, $195,250, $193,500, $180,000 and now one (1) distressed sale in 2011 for $155,000. It would appear that the $193,500 to $195,000 price range is high for Les Chenier, or about $117/sf. I'm just not sure that over $117/sf is really sustainable for Les Chenier interior lots (those homes not fronting McCrory Rd 1). And, I just posted a video report about the housing price corrections taking place in in this immediate market here: Ascension Parish Home Appraiser Charting Of Declining Housing Market 2008-2011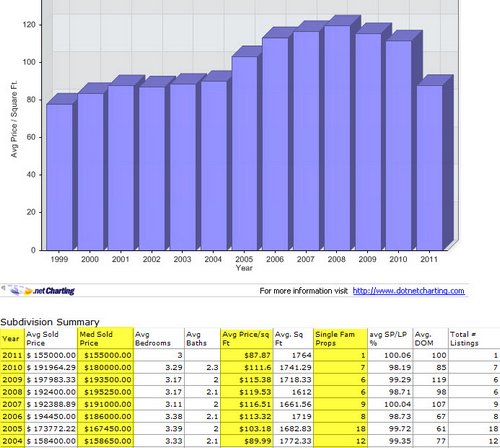 Total # 2010 Sales: 7
Average Sales Price: $191,964
Median Sales Price: $180,000
Average Sold Price: $111.60/sf
Average List To Sale Price Ratio: 98%
Average Days On Market: 85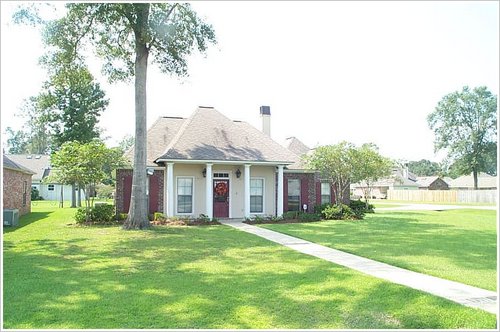 FORECLOSURES.
Regarding REOs, 1 2010 sale was an REO and the 1 2011 sale was an REO or Real Estate Owned. According to Legal News, there have been 3 REO sales since 1/2010 being Lots 25, 29 & 90.
CURRENT LISTINGS: ZERO FORECLOSURES!
There are currently 6 listings from $179,900 up to $210,900 or $114/sf up to $126/sf, which some are priced high and certainly not priced according to the correction in home prices taking place in this market. In fact, if one examines the 2007 to 2009 highs in the market on that chart above, the average sold prices per sq. ft. were $116.51/sf, $119.53/sf and $115.38/sf. So, why in 2011, when the market isn't as strong, are there homes listed above the previous highs, homes listed at $120/sf, $125/sf, $126/sf and $126/sf? Of all 6 listings, all are Active and none are Pending.
Keep Up With Ascension Parish Real Estate Buzz on Facebook!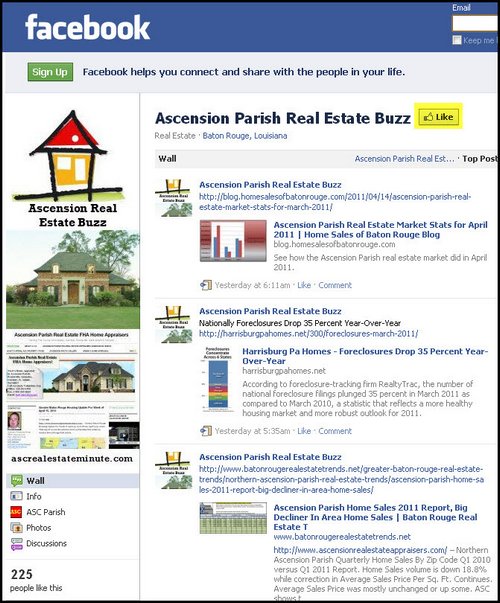 NOTE: Based on information from the Greater Baton Rouge Association of REALTORS®\MLS for the period of January 1, 2005 to April 23, 2011. This information was extracted on 4/23/2011. YES, permission was granted by GBRMLS to use Subdivision Price Trends Chart Report!
Top Subdivision Entrance Photo Is Courtesy of Homes Of Baton Rouge Blog: http://www.homesalesofbatonrouge.com/
Author's Bio:
Bill Cobb is Greater Baton Rouge's Home Appraiser frequently called upon by banks, homeowners, and savvy real estate investors to assess property values. A home appraiser with 20 years experience, Bill Cobb brings a wealth of knowledge to the table as a home appraiser.
Bill's company, Accurate Valuations Group, serves Greater Baton Rouge (East Baton Rouge Parish, West Baton Rouge Parish, Western Livingston Parish and Northern Ascension Parish).
Contact Bill Cobb and Accurate Valuations Home Appraisal Group for your next home appraisal:
Office: 225-293-1500, Cell: 225-953-0638
Fax: 1-866-663-6065
[email protected]
http://www.accuratevg.com/