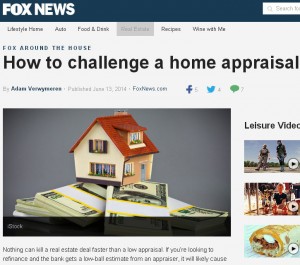 How To Challenge or Contest A Baton Rouge Home Appraisal
Have Questions about Baton Rouge Housing?
Drop Bill Cobb Appraiser A Note Here:
http://www.batonrougehousingreports.com/drop-bill-a-note/
Bill Cobb, Greater Baton Rouge's Home Appraiser, is sharing "How To Challenge A Home Appraisal" by Adam Verwymeren via Foxnews.com.
Article Link is here and is quoted below, so the source is here:
http://www.foxnews.com/leisure/2014/06/13/how-to-challenge-home-appraisal/
This is Adam's opinion and Bill Cobb does not recommend you obtain "comps" or try to estimate your home's value from sites like Zillow or Trulia.
Nothing can kill a real estate deal faster than a low appraisal.