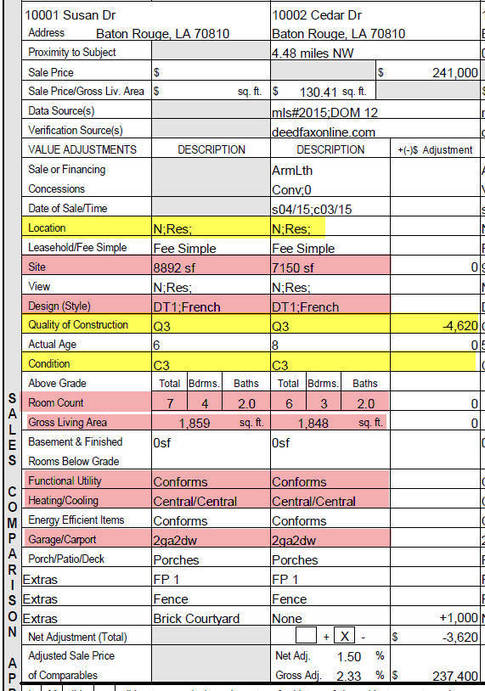 Recently, the Washington Post and Ken Harney published, "Appraiser's subjective view can kill a deal despite accord by buyer and seller", see link at bottom. In this article, it talks about recent studies of adjustments to comparable sales used in appraisals and categorizes adjustments into two camps: objective and subjective. Dictionary definitions tend to lump objective into "the facts" versus subjective more into an Appraiser's opinion or personal bias.
Sourced through Scoop.it from: activerain.com
Baton Rouge Appraiser Responds: Subjective Views can kill a home sale
OBJECTIVE ADJUSTMENTS are outlined in pink highlight: living area size, lot size, # of baths and bedrooms, etc. In truth, some objective characteristics (the facts) can be adjusted on an Appraiser's opinion or interpretation of the market. Please note that I'm color blind and highlight could be pink or green or some other color.

SUBJECTIVE ADJUSTMENTS can be these in yellow highlight: location, quality, condition and perhaps age.
Read more:
http://activerain.com/blogsview/4777493/baton-rouge-appraiser-responds-subjective-views-can-kill-a-deal