https://www.batonrougerealestateappraisal.com// – Baton Rouge Certified Home Appraisers: Area Home Sales See Gains In March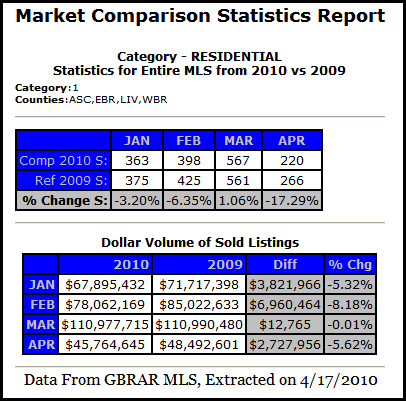 The Advocate Newspaper and Chad Calder are reporting "BR-area home sales see gain in March", click on the link to read the entire article. Below is a snippet:
"The number of homes sold in the Baton Rouge metro area rose slightly in March, though the first quarter was down 2 percent.
The March bright spot is largely due to an increase in Ascension Parish.
The figures, compiled by the Greater Baton Rouge Association of Realtors, account for about 85 percent of the market in the eight-parish area.
Realtors sold 600 homes in the metro area in March, 1 percent more than the 594 sold in the same month last year. Dollar volume in March was up 2 percent to $118.0 million.
The quarter, however, still reflects the downward trend that has characterized recent years. There were 1,406 homes sold during the first three months of the year, compared to 1,431 the year before.
Dollar volume was also down 2 percent to $270.3 million for the quarter."