https://www.batonrougerealestateappraisal.com// – Baton Rouge Real Estate Agents: Shocking Study Of Sellers' Ways Of Picking Their Agent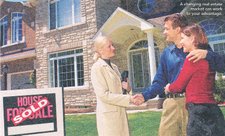 Their a new blog post on Active Rain by Bill Cherry describing the results recently published in the April Issue of Texas Realtor. Bill Cherry's article is here! Here's a snippet:
"
1.) 62% of home sellers only interviewed one agent before listing their home.

2.) 19% of home sellers talked to three agents before they selected one

3.) 22% were more interested in determining the list price that would make their home competitive than any other service a listing agent would provide.

4.) 1% thought professional designations were important when picking their agent. The other 99% didn't see the value to be of consequence.

5.) 3% found picked their agent by walking in or calling a real estate office and speaking to the agent who had floor duty at the time they called."