https://www.batonrougerealestateappraisal.com// – Baton Rouge Real Estate Trends Seminar Themes 1 of 3: Real Estate Perks Up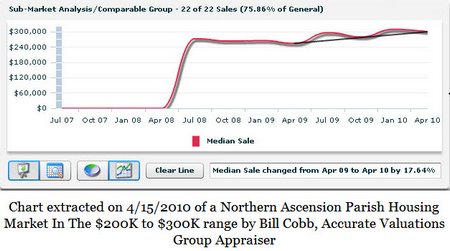 The annual Trends Seminar was held yesterday with multiple keynote speakers. The Advocates's recap of the seminar is located here, under Baton Rouge Real Estate Perks Up. There were 3 major themes during the seminar, one being that local real estate is perking up.
A snippet of the perks up theme is below:
"It's been a tough couple of years for nearly every aspect of the real estate market in Baton Rouge, but many sectors are showing signs that things could be getting better.
That was the overall message from industry professionals Thursday at the annual Trends seminar, which is put on by the Greater Baton Rouge Association of Realtors and other sponsors.
The look back was mostly bleak, but participants kept things light using the seminar's trademark humor."