https://www.batonrougerealestateappraisal.com// – Baton Rouge Housing Statistics: Rushmore Subdivision 70819 Increases Into 2010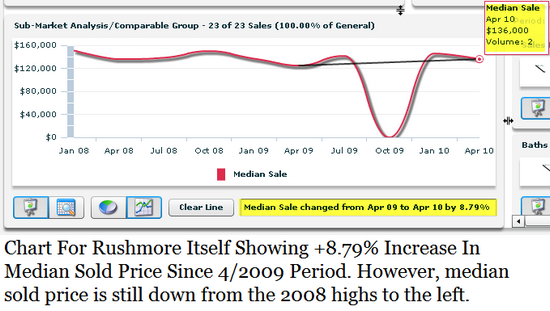 Solds In Rushmore from 1/1/2009 to 12/31/2009 revealed:
Average Sales Price: $138,800
Average Sold Price Per Sq. Ft.: $99/sf
Median Sold Price: $142,000
Number of Sales: 9
Number of Sold REO/Foreclosures Noted In MLS: 1
Solds In Rushmore from 1/1/2010 to 04/28/2010 reveal:
Average Sales Price: $136,000
Average Sold Price Per Sq. Ft.: $101.30/sf
Median Sold Price: $136,000
Number of Sales: 2
Number of Sold REO/Foreclosures Noted In MLS: 0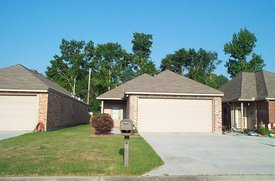 Home sales in both periods ranged from $105,000 up to $160,200. The average sold price per sq. ft. increased by over $2/sf into 2010. And, it's difficult to call a trend based only on 2 sales in 2010. Now, Rushmore is built up with both newer and older homes. There are 6 total listings with 2 pending or under contract. Two of the older 21-30 yr old homes are listed for $97/sf and $98/sf while one of the newer 6-10 yr old homes is listed at $104/sf.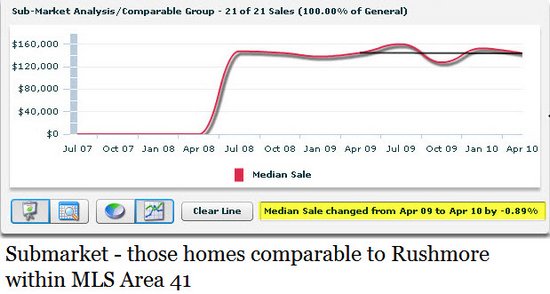 "Sub-Market" comparison is below. A Sub-Market comparison is comparing the subject home or sudivision to similar homes within that market. Sub-Market search parameters for a 10 year old 1,400sf in Rushmore might be other homes in MLS Area 41 with 150sf of 1400sf and within 5 years of 10 years old, which might look like 1250sf to 1550sf and ages 5 to 15 years old.
NOTE: Based on Detached Single Family information from the Greater Baton Rouge Association of REALTORS\MLS. This information was extracted on 04/28/2010.