http://www.westbatonrougeappraiser.com/ – West Baton Rouge Housing Statistics: Sugar Mill Plantation Sees Active Market Into 2010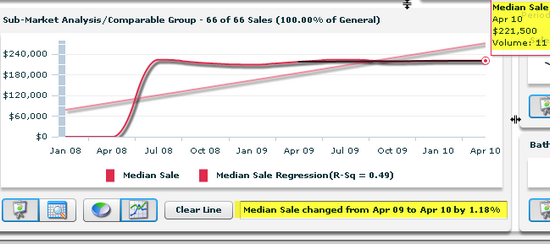 Solds In Sugar Mill Plantation from 1/1/2009 to 12/31/2009 revealed:
Average Sales Price: $223,337
Average Sold Price Per Sq. Ft.: $122.18/sf
Median Sold Price: $222,500
Number of Sales: 27
Number of Sold REO/Foreclosures Noted In MLS: 0
Solds In Sugar Mill Plantation from 1/1/2010 to 04/28/2010 reveal:
Average Sales Price: $219,428
Average Sold Price Per Sq. Ft.: $124.70/sf
Median Sold Price: $219,000
Number of Sales: 7
Number of Sold REO/Foreclosures Noted In MLS: 0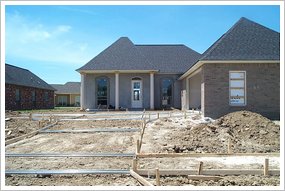 Home sales in both periods ranged from $197,300 up to $252,300.
Average Sold Price Per Sq. Ft. Increases. The average sold price per sq. ft. increased by over $2/sf into 2010. And, it's difficult to call a trend based only on 7 sales in 2010.
Median Sold Price Declines. Declines from $222,500 to $219,000 are shown for 2010, which is a -1.57% decline.
Marketing Time Decreased. Average days on the market (DOM) in 2009 was 185 versus 140 days in 2010. There had been a general oversupply of new homes in West Baton Rouge Addis market in 2009.
Yes, Pace Of 2010 Home Sales Has Slowed But! Yes, with only 7 sales as of 4/28/2010 and 27 sales in 2009, the pace of home sales is below that of 2009. However, of the 13 listings, 5 are pending or under contract and the average DOM for these 5 listings is 115 days. And, there's a significant amount of new home construction taking place once again.
The Move To Build More Affordable Homes In This Market? I noticed as I was driving into Sugar Mill Plantation that there is a new "Garden Homes" section. Perhaps, with the somewhat difficulty of selling homes in bulk in the $124/sf range, the builders are moving to build smaller, more affordable housing in this market? Not Sure! There are no homes from this new section listed yet.
Report From Accurate Valuations Group, Bill Cobb Appraiser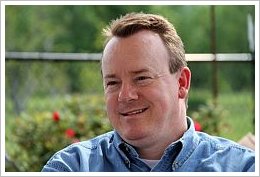 NOTE: Based on Detached Single Family information from the Greater Baton Rouge Association of REALTORSMLS. This information was extracted on 04/28/2010.