Don't Believe Central Greenwell Springs Home Values Declined Since 2008? Think Again!
I'm working a Greater Baton Rouge Pre-Listing Appraisal for a local REALTOR®. This home sold in 2008 between a price of $127,000 to $129,000. 2008 was the year Cedar Mill Run reached an all time high of $102.09/sf. Since 2008, sold prices per sq. ft. have declined from $101/sf, $100/sf and $92/sf in 2011. That's Right, in 2011, there were 9 total home sales averaging $119,470, $92.33/sf and median $120,900, which is a correction. In fact, home sales have slowed in Cedar Mill Run, so much so that I only have 2 home sales to use that sold in the previous 6 months, in 09/2011 and in 12/2011. This is very odd for this development. Furthermore, there's 9 competing listings in Cedar Mill Run, which is added competition and a high number of listings. The home I'm appraising, that sold between $127,000 to $129,000 in 2008, is having problems selling and it's one of the newer homes in updated condition. It appears the evenutal sales price will be in the low $120's, meaning the owners are currently upside down and resulting in a potential loss of $4,000 to $8,000.
THE POINT. So, YES, it's possible to be upside down in Greater Baton Rouge Real Estate and despite a great school system in Central, home values, at least in Cedar Mill Run, have corrected somewhat.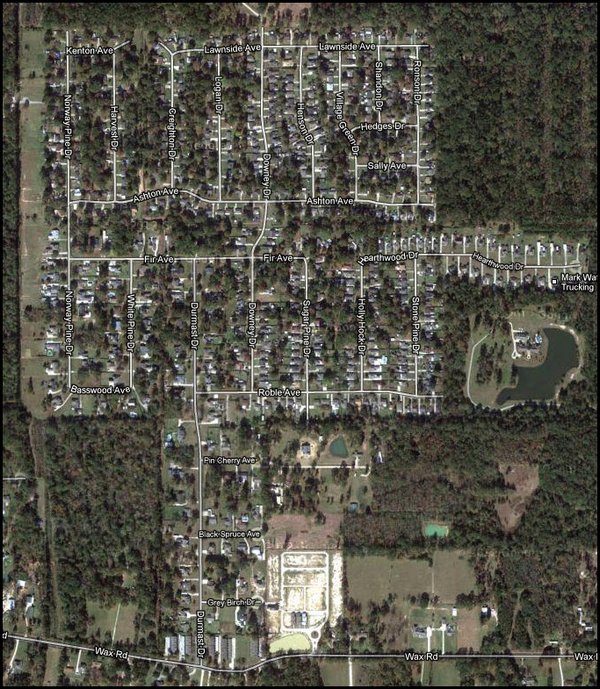 Bill Cobb with Accurate Valuations Home Appraisal Group (AVG) Serves The Greater Baton Rouge Metroplex With Boundaries North by Zachary, South by Sorrento, West by Port Allen and East by Livingston.
Contact Information:
Accurate Valuations Home Appraisal Group
P.O. Box 40515, Baton Rouge, LA 70835
Baton Rouge Office: 225.293.1500
Toll Free: 1.888.678.3544
Toll Free Fax: 1.866.663.6065
Denham Springs Office – Local #: 225.709.6013
Staff Email: [email protected]
Website: http://www.accuratevg.com/
NOTE: Based on information from the Greater Baton Rouge Association of REALTORS®\MLS for the period of January 1, 2005 to December 31, 2011. This information was extracted on 01/16/2012.